Living Parkside in Downtown Sydney Rivals the Lifestyle of Any Great Global City.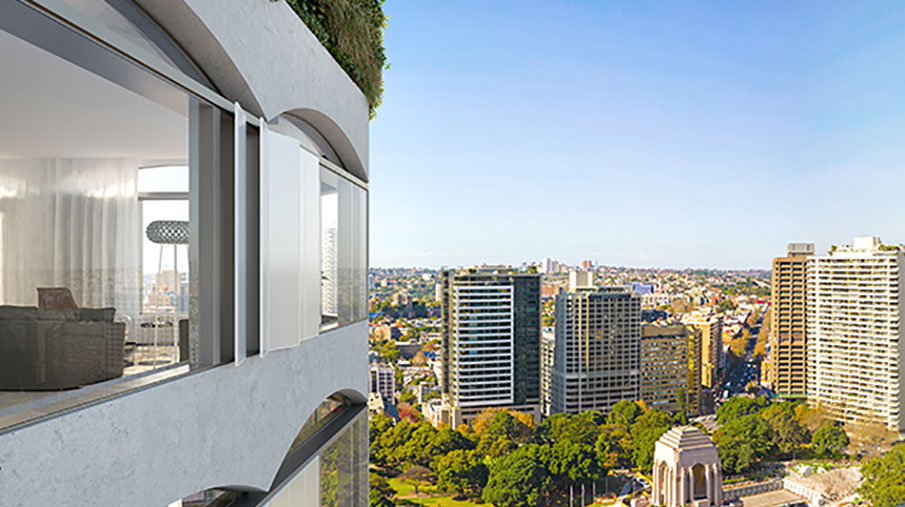 Parks define the great cities of the world - think New York's Central Park, Paris' Jardin du Luxembourg, Barcelona's Park Guell and London's Hyde Park.
It's not just that it's one of the top 10 most livable cities in the world – streets ahead of New York and London. A rumble has begun lately in Sydney's heart and it's got nothing to do with traffic. It's the sound of change, regeneration and exhilaration, and it's about to become a veritable roar.
In fact, our CBD might be arriving a little late to the global urban luxury party, but it certainly knows how to make an impressive entrance.
Here are 6 reasons why Sydney's new urban renaissance will rival living Parkside in any city in the world, bar none:
1. The Green.
Hyde Park might be a fraction of the size of Central Park or Bois De Boulogne, but what it lacks in hectares it more than makes up for in style. However, it's taken a while for us to recognise it?s indeed the crown in Sydney CBD's jewel.
Surrounded by stunning heritage colonial buildings and with easy access to the harbour and public transport, it provides a natural oasis for Sydneysiders away from the city's hectic bustle ? a place to decompress, meet up with friends, a focus for cultural activities and events. Those lucky enough to live in the surrounding block also experience an enhanced quality of life, including improved air quality, cooler temperatures and greater wellbeing.
2. The Atmosphere.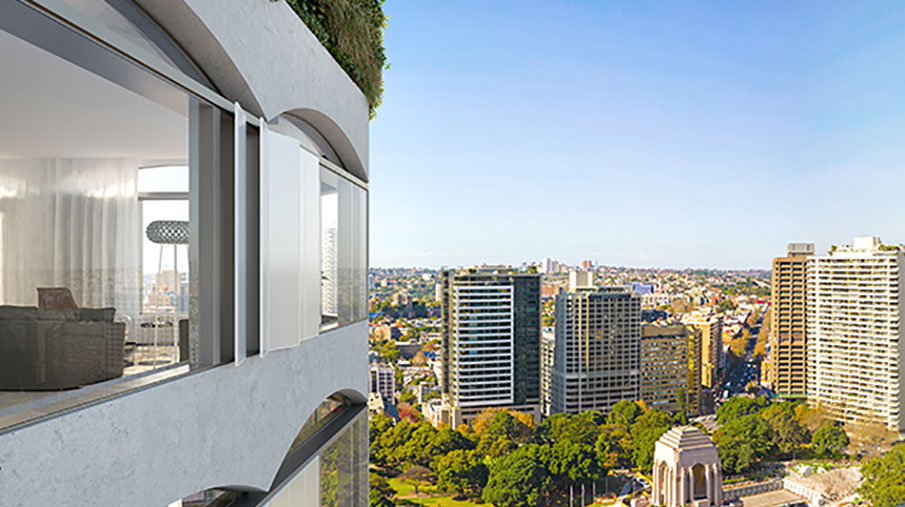 Like Manhattan, Downtown Sydney is full of fascinating enclaves and wonderful buildings to explore. Each neighbourhood has its distinctive charm ? there's colonial Sydney (The Mint, Parliament House, St Mary?s Cathedral and Hyde Park Barracks), busy Circular Quay and the old-world charisma of The Rocks to the north.
Strolling southwards, colourful Haymarket, Chinatown and Darling Harbour are humming with excitement as new apartment towers rise alongside world-class shopping and fine dining that's revolutionising the city's Eat Streets.
3. The Food.
Award-winning Sydney chefs now call the CBD home ? including Neil Perry's Jade Temple and Rosetta Ristorante, Bistro Guillaume, Mode Kitchen & Bar at the Four Seasons, Angel Place's Long Chim and Bacco. Even Sydney's best coffee can be found at The Grounds of the City in the heart of George Street.
Yes, other cities may have more restaurants to choose from. But the quality of our produce (and its relative affordability) makes eating out in Sydney an absolute joy. Plus, those enamoured of New York rituals like grabbing a long, alfresco brunch with friends and loved ones will find much to love in the CBD's new café scene ? with the bonus that Sydney's balmier climate means you can treat yourself (almost) all year round.
4. The Icon.
Sydney's CBD is the home of Australia's most recognised cultural icon - the Sydney Opera House. Floating beneath the arch of Sydney Harbour Bridge, its white sails take your breath away, no matter how many times you visit.
Exploring the precinct leads you into the stunning Royal Botanic Gardens, NSW Art Gallery and Woolloomooloo's finger wharf in one direction and Sydney Cove, the Museum of Contemporary Art and The Rocks in the other, with lashings of cafés, restaurants, bars and shopping meccas to keep you entertained for weeks on end.
5. The Glorious Harbour.
However, much residents descry how wonderful it is to live in New York or London, these cities can never compete with Sydney Harbour. Under a sunshine-y blue sky, its azure waters dance and glint, never failing to lift your spirits and remind you just how lucky you are to live in one of the most beautiful cities on earth.
6. The Apartments.
Sydneysiders are returning to live in the CBD in droves, drawn by the stunning new range of apartments offering a luxury lifestyle experience to rival any around the world.
For example, the new Castle Residences at 203 Castlereagh Street fuses Sydney's distinctive colonial heritage architecture with the latest contemporary conveniences with sweeping views of Hyde Park and a short walk from the Harbour.
Each apartment features scalloped windows and lushly landscaped balconies to create a sense of connection with the green space beyond. Add top-of-the-line fixtures and fittings, stunning interior design and full access to 5-star hotel services such as housekeeping, concierge and in-apartment dining and get ready for a genuinely remarkable life in an extraordinary city.
Manhattan. London. Paris. Prepare yourself for some serious competition